Platform for access on train nose upper part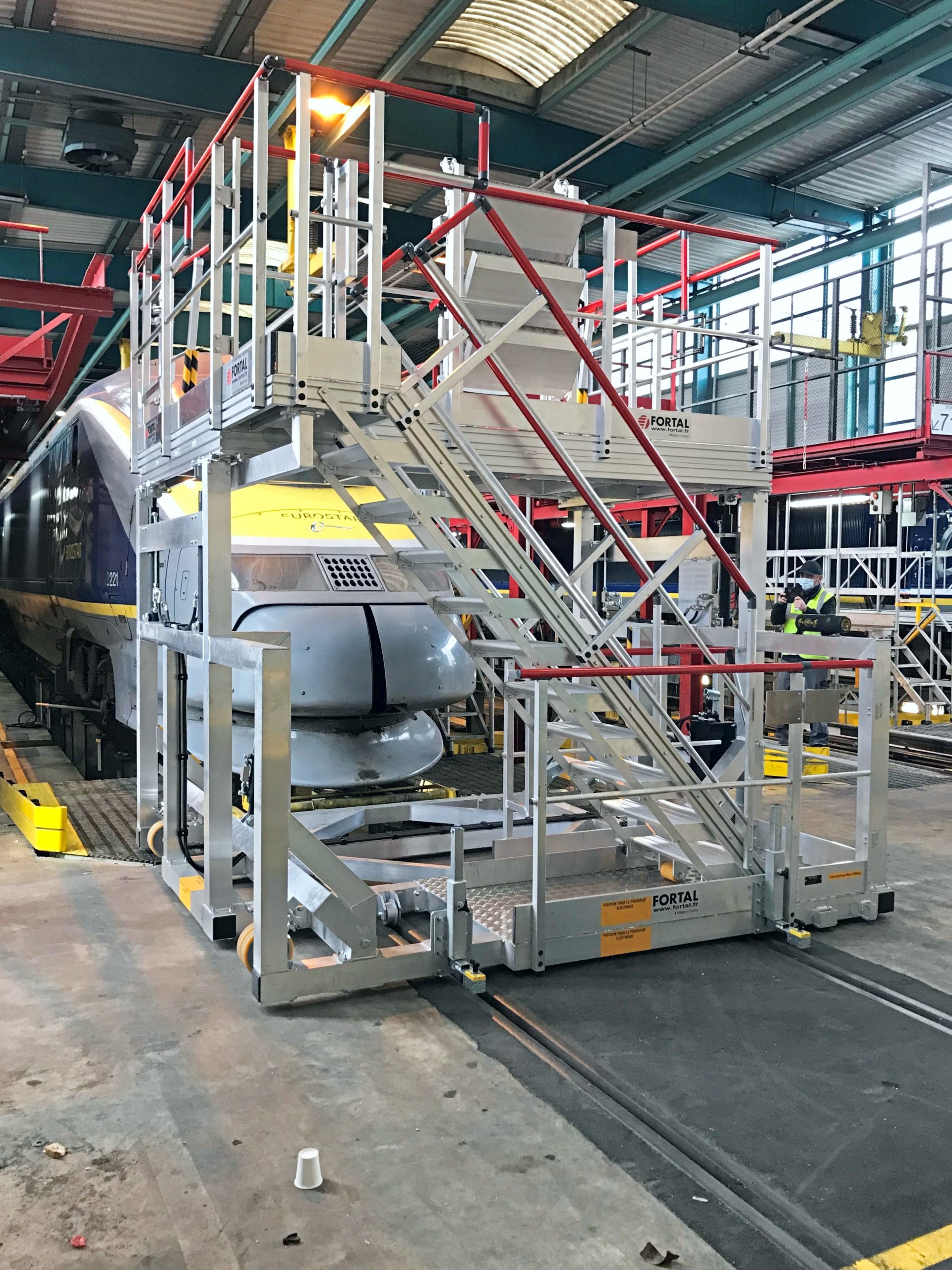 Client request: To access on several upper parts of the locomotive in order to carry out maintenance operations.

FORTAL Solution: Turnkey delivery of a mutli-function platform in aluminium and steel frame. The height adjustable platform allows access to different parts of the locomotive from the pit or the pathway (windshiel, glasses, 3rd headlights). Rail movement thanks to flanged wheels. Swivel wheels with brakes and directional locking with large polyurethane tyres Ø200 mm are mounted on the rotate steel frame once the platform is installed. The landing platform is cut out and has drawers to conform perfectly the shape of the train. User safety is ensured thanks to the peripheral guardrail, ramps and drawers on the landing.