Access platform on production unit in pet food industry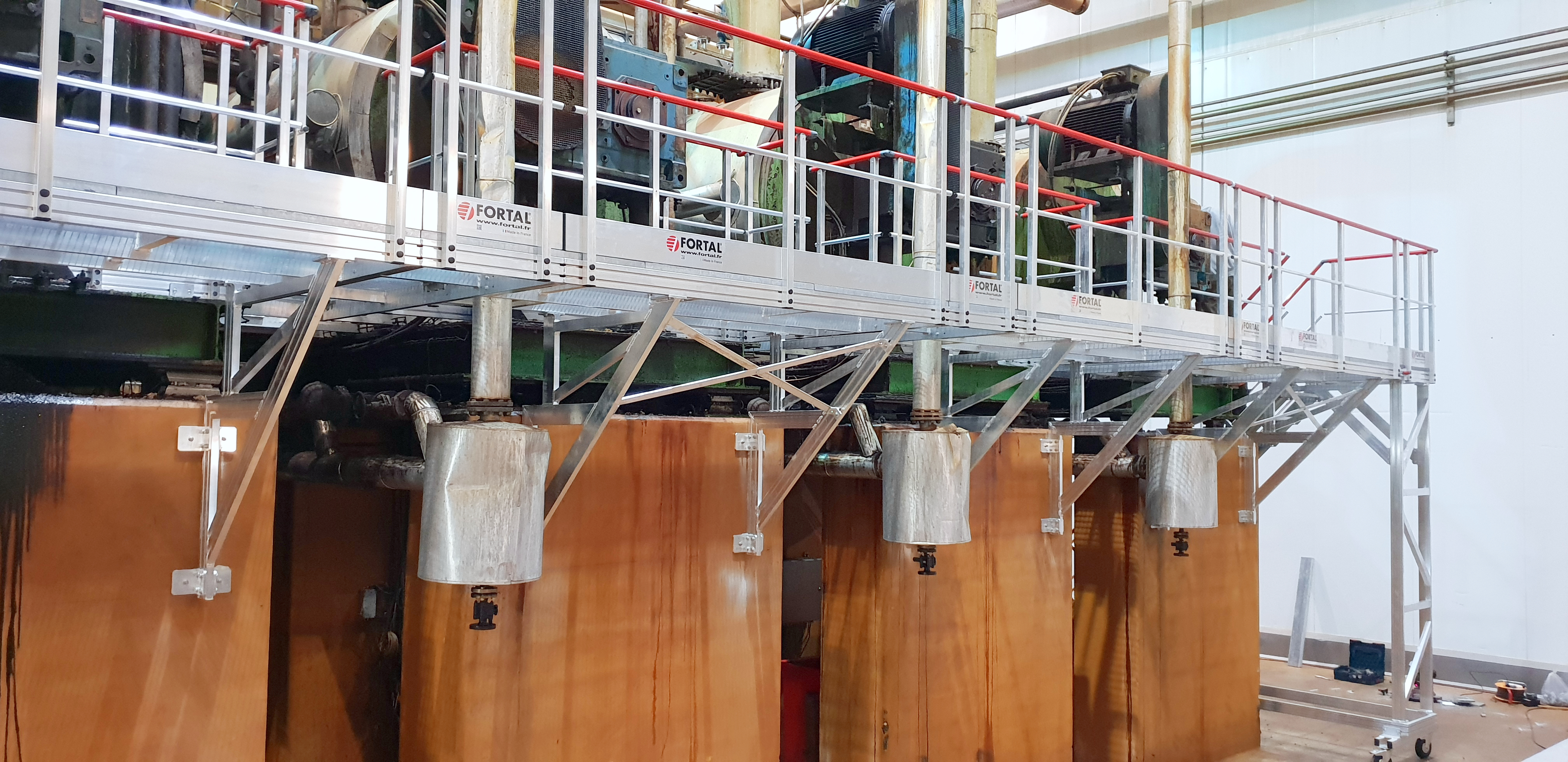 Client request: access on the production unit for control and check the operation.

FORTAL solution: turkey delivery and on-site-assembly of more than 15 meters long aluminum and galvanised steel gangway. This gangway allows operators to cirulate around poultry cooker. Operators safety is ensured by guardrails and peripheral baseboard. Gangway access by mobile staircase. It had to be mobile and easy to move to allow regular truck traffic. Staircase fixed to the platform by hopper system. The whole system is perfectly integrated around existing elements (trapdoor, covering and opening of ducts, ...) The structure is perfectly adapt with various space constraints and high temperatures.